Introduction
This article examines the role of armed forces in support of the resistance movement from a small state perspective. Within the scope of this article, the general term 'armed forces' refers to both regular forces and territorial or home guard forces. The integration of the armed forces into the resistance movement will be analyzed by looking at the historical experience of the Latvian Forest Brothers and the traditional development phases of the resistance movement. From a small state perspective, where defense needs to be organized with limited human and material resources, it is essential to integrate the armed forces and the civilian sector. Therefore, the armed forces must form the backbone of the armed resistance, which integrates the other security forces and the civilian population into the national level resistance movement.
Historical Precedents
Preparation and Implementation
First, to successfully prepare for a possible occupation scenario and be ready to conduct armed resistance, the Baltic states must carry out a Latent or Incipient phase in peacetime. This means that all necessary steps are taken to allow the resistance movement to be initiated in the event of occupation. The most significant difference from the classical phases of resistance movement development is no violent activity. The only thing that needs to be considered in greater detail before initiating any activity is the potential risk of compromising sensitive elements of a resistance organization. During this phase, armed forces are responsible for training, planning, and preparing the environment for guerrilla warfare.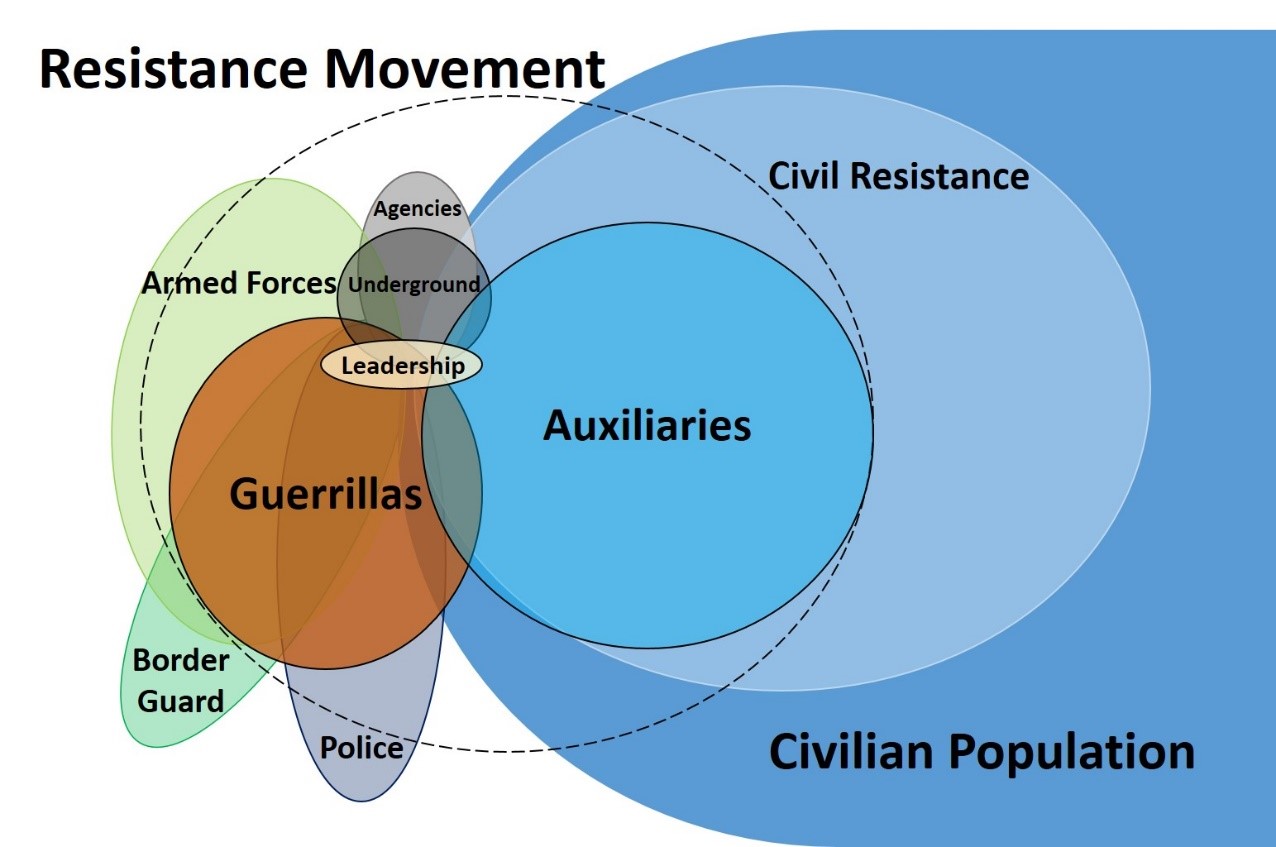 Figure 1. Integration of security forces, agencies, and civilian population into classical elements of resistance movement: leadership, underground, guerrillas, and auxiliaries. (Source: Author's own)
Next, if occupation continues, the resistance movement should be prepared to move back to the Latent or Incipient phase and switch to protracted resistance. The resistance movement is forced to change organizational and operational patterns when military operations are over and the adversary has gained control over terrain and population. The occupying power organizes political processes to gain legitimacy both locally and internationally. Opponent counter-intelligence agencies remain very active in detecting and counteracting possible resistance elements. Resistance movements can conduct operations only in very small teams or by individuals. From the classical organization of the resistance movement, the underground element can work most efficiently in these conditions. During this phase, emphasis is on sabotage activities and information operations. In addition, each area or sector might have different phases, and they may not occur sequentially.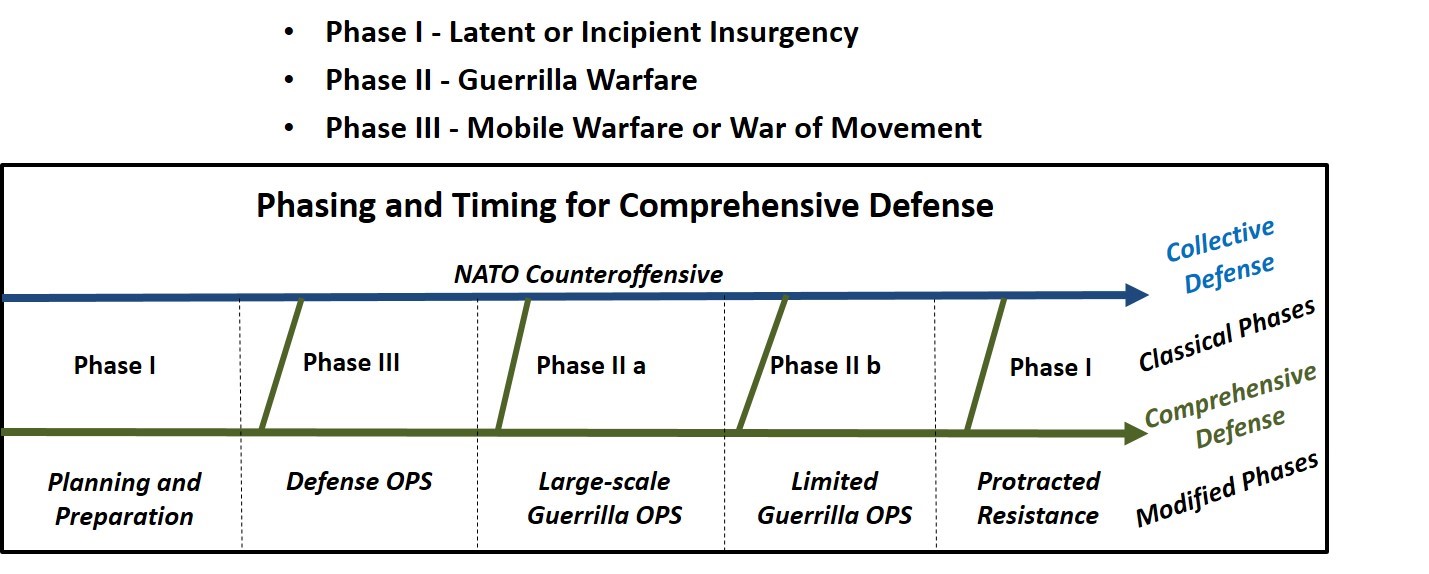 Figure 2. The figure compares classical phasing of resistance movement development to modified phasing for armed resistance in the Comprehensive Defense concept. (Source: Author's own)
Conclusion